Love Coffee? 5 Amazing Ways to Brew your Favorite Cup of Coffee
By Nmami Life Editorial 15-Oct 2020 Reading Time: 5 Mins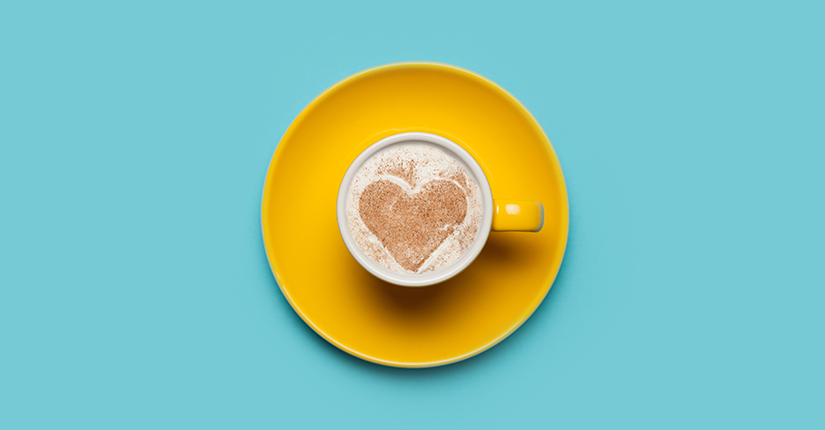 Coffee is one of the most loved beverages in the world. It's consumption though has been controversial, but still relishing a cup of warm coffee when you need a pick-me-up isn't all that bad. But, if you replace and add some ingredients, your stimulating cup will not only become flavourful but also healthy. Read on to find out the five amazing ways to brew your favourite cup of coffee. 
Almond milk. 
When compared to cow's milk, almond milk has no sugar, no cholesterol, no lactose, no saturated fat, fewer calories, and at least 4 times less fat. It also is rich in vitamins such as A, B, E, copper, iron, phosphorus, calcium, manganese, and zinc. Almond milk complements coffee perfectly, for it has a very nutty flavour. But when you brew it, be careful of the method for it separates when it's heated. Also, replace sugar with a healthier alternative like jaggery or dates powder. 
Black coffee. 
Black coffee if had in moderation can heal, for it is loaded with antioxidants and nutrients. Having a cup of black coffee before working out can improve your performance. It is also beneficial for your liver, as it prevents liver cancer, hepatitis, and fatty liver disorder. Being a diuretic beverage, it makes you urinate more, hence, cleansing your stomach. Apart from all this, it also aids weight loss and cardiovascular health. Remember, to not add sugar to your cup in order to receive maximum benefits. 
Pro Tip: you can add orange juice to your black coffee for an enhanced flavour. Just 2 tablespoons of orange juice in a cup of black coffee do the job. 
Add cinnamon. 
Cinnamon is the deal maker in your coffee. It lowers blood glucose, cholesterol, and triglycerides in diabetics, while also regulating the hormones. All that you need to do is, add- low fat milk/ /soy/almond milk, jaggery, coffee and ¼th teaspoon of cinnamon powder to your coffee pot or electric coffee maker. Enjoy this brew of cinnamon coffee with absolutely no guilt. 
Add cocoa powder. 
Cocoa powder has multiple health benefits like reducing your high blood pressure, it is rich in polyphenols- a naturally occurring antioxidant that reduces inflammation, blood pressure, improves cholesterol and blood sugar levels, it also boosts your mood. You can either add cocoa to your cold coffee, or to your regular coffee. Again, do not forget to replace it with a healthy sweetener.
Try golden lattes. 
Turmeric, the age-old spice of India has proven to be beneficial in so many ailments. It has anti-inflammatory properties and also boosts your immunity. Simply add some turmeric to your coffee pot with other ingredients like low-fat milk, jaggery powder, and coffee. It will also soothe your body. 
Over to you. 
Coffee, though is cherished by the majority of the people- is best had in limits. Too much caffeine can create an interruption between your sleep cycle, brain functioning, and nutrient absorption. Also, avoid having coffee on an empty stomach, for it is linked to various health risks like a damaged stomach lining and increased anxiety. Try the above-mentioned ways to make your favourite cup with added benefits.