Here are Some Sources of Good Carbs that You can Enjoy Guilt-free
By Nmami Life Editorial 28-Oct 2020 Reading Time: 5 Mins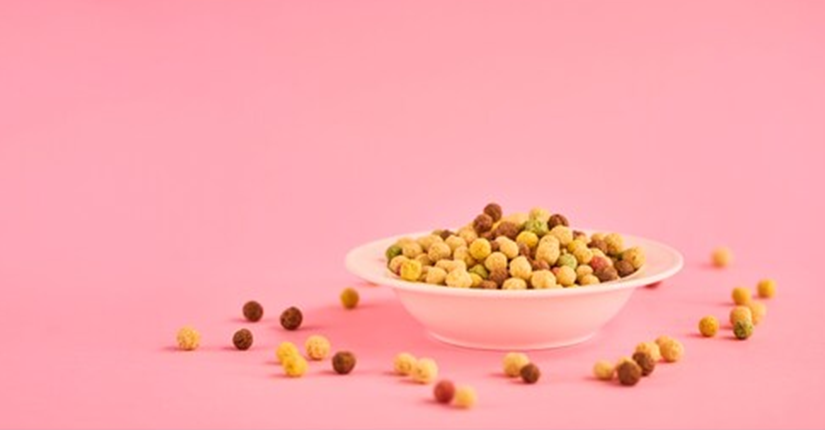 Carbohydrates are the main source of energy. It creates glucose which is a type of sugar that can be used right away or stored for later use. Carbs are important for your body to work congruously. Just like there are food sources of good and unhealthy fats, there are two categories of carbs, namely, bad carbs and good carbs. Good carbs help to fuel the brain, kidneys, heart, muscles and nervous system. People often blame carbs for weight gain, however, this macronutrient is an integral part of a healthy diet. Diets that are restrictive in nature, recommend giving up carbs. However, these diets lead to cravings and irritation. They also may lead to deficiencies of nutrition and the lost weight may bounce back as soon as you get into regular eating habits. Carbs are also rich in fibre, so reducing fibre intake may result in several digestion problems. 
So, having good carbs in your daily food habits is essential. If you are looking for good as well as tasty carb options, read on.
Chickpeas or garbanzo beans are a type of legume. It contains a range of nutrients, including carbs. For people who are looking at cutting down on meat consumption, a dish made of chickpea can contribute significantly to the number of good carbs. There are about 35 grams of carbs in 1 cup serving. Most of the carbohydrates in chickpeas is fibre and starch. Chickpea also has about 10.7g of protein in cup serving which is also great for all the health enthusiasts.
Brown rice has a high nutritional profile. It is quite similar to white rice but has the hull (a hard protective covering) removed, leaving the nutrients packed. In 1 cup serving it has about 216 calories, 44g of carbs, and 3.5 g of fibre. Other than this, brown rice is exceptionally high in manganese, which acts as a great regulator for bone development, wound healing and blood sugar levels. One cup of brown rice with some veggies makes a healthy and delicious meal.
Sprouts are yet another amazing good carbs food. It is made by a process called sprouting wherein, the legumes are germinated. It is a low carb food with just 6.2 grams of carbohydrates in one cup. Sprouts with a pinch of salt and lemon is the best option to have when you are hungry.
If you're interested in adding more plant-based meals to your diet, lentils are one of the first things you should turn to. These are powerhouses of fibre, with a total carbohydrate content of 20 grams (1 cup serving). Additionally, it has vitamins like C and B6. There are different types of lentils namely, quinoa, french green lentils, and red lentils. Just with a two-step process it can reach your plates- rinse and simmer.
OATMEAL
Oatmeal is one of the trendiest crops in the world. It is the part of the good carb family. Oats are a whole-grain cereal, which is a good source of fibre, especially beta-glucan and are high in vitamins, minerals and antioxidants. They are commonly crushed and consumed or used in baked items such as bread, muesli and granola. Wholesome oatmeal can give up to 12g of carbohydrates. It's a keto-perfect food item.
OVER TO YOU
When looking for a good-carb diet you can swear upon all the 5 items present above to have a healthy yet tasty diet routine.