Eat Like A Local- Organic Dishes of Odisha
By Nmami Life Editorial 21-Jan 2021 Reading Time: 3 Mins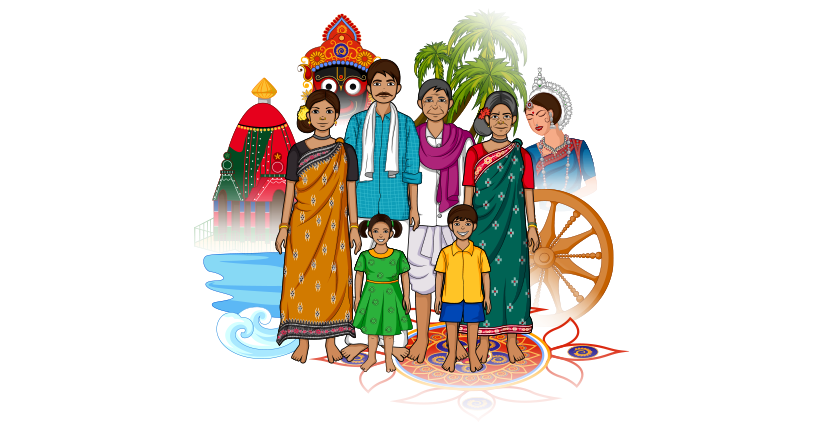 The Indian state of Odisha (formerly known as Orissa) is also known for its scenic beauty, intriguing tribal culture, and archaeological brilliance. The cuisine of Odisha has lesser spices and oil but is high on flavors. scrumptious dishes getting served on sal leaf plates, enticing you with their aroma are observed in the state. Odisha is also a heaven for people with a sweet tooth. The variety of places to see in Orissa is matched by the diversity of its rich cuisine.
Eat like a local, try out these dishes the next time you visit Odisha:
Pakhala Bhata
A lunch staple for almost every household in the state of Odisha, Pakhala Bhata offers a delectable respite from the summer heat. Made from soaking cooked rice in sour curd and water, this dish from Odisha is served with fried fish, potatoes, Badi choora, and papad on the side.
The cheesecake of Odisha
Chhena Poda. Baked for hours at a stretch, this dish is made from burnt home-made cottage cheese, sugar syrup, and semolina. The caramelized sugar of Chhena Poda imparts a distinctive taste to it and is one of those dishes of Odisha which you can find in every lane and by-lane of the state.
Santula
One of the main food dishes of Orissa/ Odisha, Santula. Made with raw papaya, brinjal, and tomato, the dish has more greens and fewer spices, thereby having all the makings for a healthy dish.
Potato Rasa
This aloo rasa is one of the famous dishes of Odisha which is composed of potatoes, diced pointed gourd, spices, and sautéed bay leaves.
Over to you.
Odisha is heaven for people with a sweet tooth. The state's cuisine doesn't include many spices and oils but that doesn't compromise the flavor. So next time you visit Odisha make sure to try the above-mentioned food items to give your journey another thing to remember.