United Nations Tweeted About How To Improve Primary Healthcare To Prepare For Future Pandemics
By Nmami Agarwal 13-Jun 2022 Reading Time: 4 Mins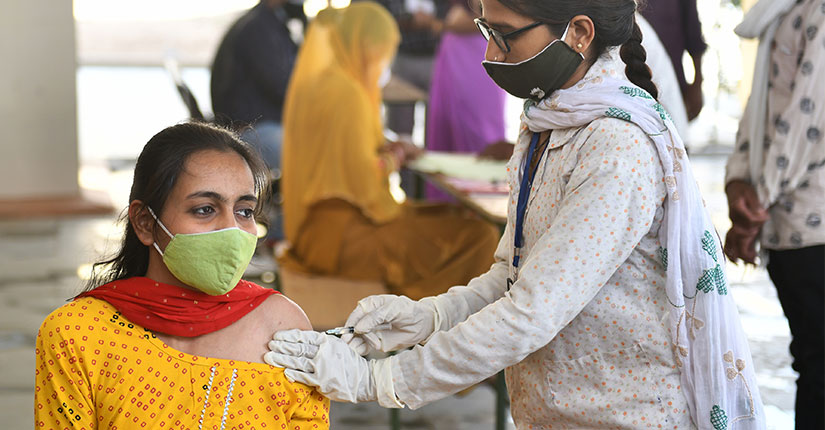 This is the moment to strengthen primary healthcare globally. The COVID-19 pandemic has shown what's at stake, upending the lives of families around the world. Millions of lives have been lost, while a generation of students faced a learning crisis. It's been a stark reminder of the need to build resilient health systems globally. Better primary healthcare will help us protect against future pandemics.
These Are Some of The Areas To Focus On:
Recruit, Train and Prioritize Healthcare Workers- It goes without saying, healthcare is at the heart of any strong healthcare system. Throughout the Covid-19 pandemic, frontline workers, which includes community health workers, have selflessly risen to the challenge. Whether it's been caring for the sick, making sure that vaccines reach the most vulnerable, testing and reporting cases, or keeping routine healthcare services going, their efforts have been immense.
Establish Effective Surveillance and Response Systems- During the COVID-19 pandemic, clusters of cases have emerged in different parts of the world at different times. New and sometimes more transmissible variants have regularly circulated, and they've often spread quickly. With any virus that's constantly moving and changing, it's important to have effective testing and reporting mechanisms in place to monitor them.
Build Confidence in Health Services Through Community Health- When it comes to giving people the vaccines they need to stay healthy and thrive, trust is crucial. Building confidence in healthcare workers, health institutions and national health agencies is therefore key, as that's where the critical information comes from. By building trust and making sure the guidance from these sources is evidence-based and respected, we can help prevent future pandemics.
Include Covid-19 Vaccines In Routine Immunization Packages- To protect communities from COVID-19, vaccines need to be easily accessible at a community level. To achieve that, COVID-19 vaccines will need to be readily available as part of routine immunization packages.
Strengthen Logistics and Supply- Developing, delivering, and administering COVID-19 vaccines has been a tremendous logistical and supply challenge during the pandemic. But vaccinations require much more than just vaccine doses. Think about the other supplies that have been needed. There's protective gear, including gloves and masks, that have been essential to keep healthcare workers safe. T
Over To You:
Through that commitment to better primary healthcare at both a national and community level, we can build stronger health systems that are equipped for any epidemic or pandemic.