Seasonal produce – Your guide to Fibre
By Nmami Agarwal 05-Apr 2021 Reading Time: 4 Mins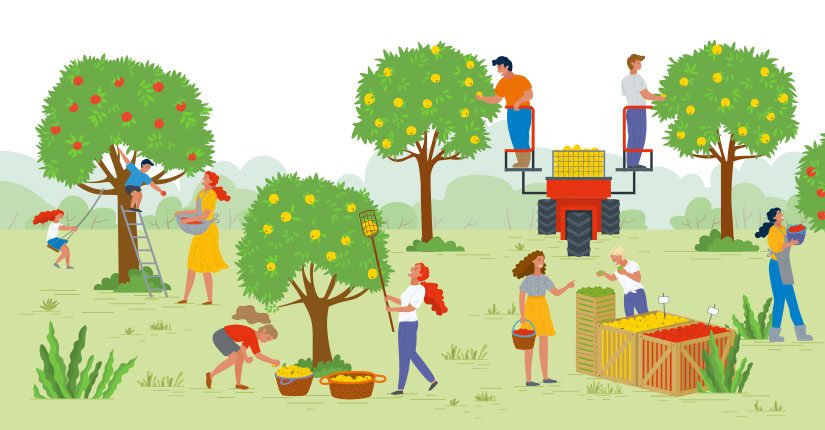 The season of spring is perfect to initiate new beginnings! This season brings fresh and colourful fruits and veggies that are rich in various essential nutrients like fibre. So, spring is the perfect time to mark a fresh start by adding the unique flavour and this incredible nutrient fibre to your diet to boost your health. Fibre helps in feeding the gut-friendly bacteria that further provides plenty of health benefits and that is why today we bring you the best spring produce that is high in fibre and will assist you in making your gut and overall health all happy and healthy.
Artichoke: These flower-like green artichokes are in the season of spring and are rich in fibre and anti-inflammatory phytochemicals that can decrease cholesterol levels, boost digestion while stabilising blood sugar levels. Just one artichoke provides about 7 grams of fibre which reduce your hunger pangs while promoting satiety. Enjoy the leaves of this green in the boiled, steamed or in salad form to get maximum results.
Berries: Berries, especially strawberries and raspberries, are high in fibre content and 100 grams of strawberries offers 3 grams of fibre, similarly, 100 grams of raspberries provide about 6.5 grams of fibre. In addition to fibre, these juicy berries are loaded with nutrients like Vitamin C, manganese, folate, potassium and antioxidants that help in maintaining good heart health, control your blood sugar levels and boost immunity. Enjoy the juicy and refreshing punch by blending it in smoothies, salads, or sugar-free cakes.
Asparagus: These green chokes are filled with fibre, folate, potassium, Vitamin A and other heart-healthy nutrients that can easily boost up your overall health. Asparagus offers dietary fibre which is extremely beneficial for digestive health and just 100 grams of this green can provide you with 1.8 grams of fibre that can fulfil about 7% of the daily recommended value. Enjoy these greens in the steam, roasted or grilled form to get the maximum benefits.
Spring onions: The long green-tinted stems with a round bulb are a versatile choice to get the essential nutrients. 100 grams of spring onions offer about 2.6 grams of dietary fibre which is extremely beneficial in maintaining weight and keeping you full for a longer period. Along with the dietary fibre, these greens offer great quantities of Vitamin A and B6, thiamine, folate and minerals and can easily boost your overall well-being. Toss them into a salad or in your omelette or sprinkle it over your soups to relish the goodness!
Footnote
Add these above-written foods to your diet to enhance your fibre intake with the best seasonal produce. These foods also nourish you with other health-friendly nutrients that further refresh your mind and body!