How to Make ORS at Home & Tips on Usage
By Nmami Agarwal 29-Jul 2020 Reading Time: 5 Mins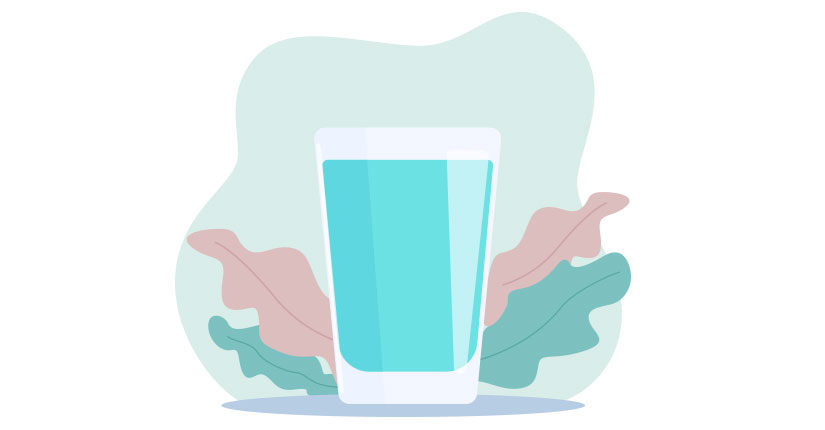 Oral Rehydration Salts (ORS – also known as Oral Rehydration Therapy (ORT)) are a solution of combination of sugars and salts which helps to slow the loss of fluids, allowing for the absorption of electrolytes in the intestines. In other words, ORS is a special combination of dry salts that is mixed with safe and clean drinking water. It can help replenish the body with the fluids lost due to diarrhoea.
How to prepare ORS drink at home?
The ORS drink should be made of 6 level teaspoons of sugar and 1/2 level teaspoon of salt dissolved in 1 litre of clean water. Keeping the mixture a little too diluted (with more than 1 litre of clean water) is not harmful.
Caution: Be very careful to measure the correct amounts. Too much sugar can make the diarrhoea worse. Too much salt can harm the child.
For preparing 1 (one) Litre solution using Salt, Sugar and Water at Home, you need following ingredients:
One Litre of safe and clean drinking or boiled water and then cooled – 5 full cups (each cup about 200 ml.)
Six (6) level teaspoons of Sugar
Half (1/2) level teaspoon of Salt
Steps for Preparation:
Prepare a solution, in a clean vessel, by mixing – Six (6) level teaspoons of sugar and half (1/2) level teaspoon of Salt
Stir the mixture till the salt and sugar dissolve.
When to use ORS?
If a child has three or more loose stools in a day, ORS should be fed. Give children above 6 months of age 20 milligrams of zinc per day (tablet or syrup); give children below 6 months of age 10 milligrams per day (tablet or syrup) for 10–14 days.
How much ORS drink should be given?
Feed the ORS to child as frequently as possible.
A child under the age of 2 years requires at least ¼- ½ of a large (250-millilitre) cup of the ORS drink after each watery stool.
A child aged 2 years or older requires at least ½ to 1 whole large (250-millilitre) cup of the ORS drink after each watery stool.
General tips on usage and feeding the solution:
Before preparing solution, make sure you wash your hands thoroughly with soap and water.
Before feeding solution, ensure that you wash your hands and the baby's hands with soap and water. Avoid giving heavy doses of solution at once. The sick child should be given as much of the solution as it needs, in small amounts frequently.
Keep giving the child alternately other fluids as well like breast milk and juices.
Keep giving solids if child is four months or older.
Don't keep the ORS after 24 hours; make a fresh solution if the child still needs it.
ORS does not stop diarrhoea immediately. It prevents the body from dehydration. The diarrhoea will stop by itself.
If child vomits, wait for ten minutes and give it ORS again. Usually vomiting will stop.
If diarrhoea increases and /or vomiting still persist, consult a doctor.
Refrain from having sugary drinks like coffee, energy drinks, pop, sweetened fruit juices, alcohol, caffeinated and tea. Alcohol and caffeine can worsen dehydration and sugary drinks can worsen diarrhea.
Over to you
Generally, ORS packets are available from health centres, pharmacies, markets and shops. Seek medical help immediately, if the diarrhea is bloody, is accompanied by a high fever, jaundice (yellow skin), or persistent vomiting, or if dehydration or diarrhea does not improve despite the use of ORS.