5 Ways to Avoid Winter Weight Gain
By Nmami Agarwal 30-Nov 2021 Reading Time: 5 Mins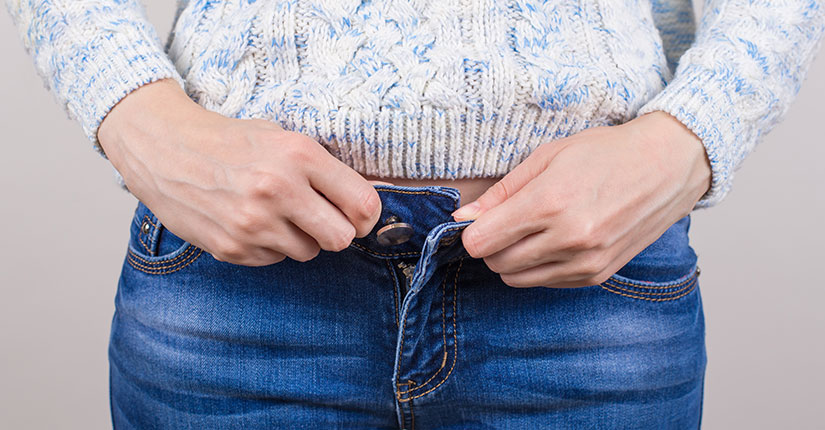 Winter is a time when the cold affects your daily routine, makes you seek the comfort of heat by indulging in healthier meals, bundling up in warm blankets, reducing your activity, and thus leads to an expanding waistline. We need to compensate for the change in our lifestyle and make sure our goal to maintain a healthy weight or of weight loss is not disturbed. It may be difficult for most to pick up new habits and to make major changes just so they can fulfill their goal for the winter. To help you out, here are five ways which will help you avoid winter weight gain –
Whole foods – We gain weight when the calories we intake are more than we burn. Thus we need to ensure that the calories we intake are tailored for our weight loss routine. Severely limiting fried food, sugary dishes, and high-calorie meat will help in the long run of weight control. Meals that provide heat and are healthy need to be chosen carefully. Usage of chili and spices like cloves, garlic, and cardamom should be maximized as they provide us with extra heat. For snacks, seasonal vegetables like sweet potatoes and carrots, dry fruits, and healthy fats-rich nuts can be added. Avoiding alcohol and carbonated drinks will also help you lose weight.
Proper Sleep – Sleep loss increases the chances of weight gain, affects your appetite, and increases the tendency to laze around. In winters, when sunlight is only during the day and nights are longer, it is important to rest accordingly. It might also help to avoid caffeine before going to sleep.
Reducing stress – From the environment as well as lifestyle, it is necessary to stay stress-free. Stress has direct relations with weight gain as it affects our food intake and energy expenditure. It also affects our body's metabolism. Items such as gloves, socks, scarves, and caps along with winter garments must be worn. For personal stress methods such as meditation, baths, participating in hobbies, exercising, or even sleeping should be followed.
Staying active – From getting up in the morning when the alarm rings to walking to nearby distances for groceries, stay on the move as it helps consume your calories and set up the routine for the entire winter. Health is a lifelong priority to ensure this physical activity is necessary. For individuals who find it hard to be active and have dedicated exercise sessions. It can include multitudes of activities such as dancing, exercising with groups or partners, playing sports, yoga, or anything that requires your body to move.
Goal setting – Your weight loss should be specific, measured, realistic, and lasting for a long time. A well-planned routine is thus needed. It will also help with the 'tomorrow' mentality. It is best to make simple plans where things such as where, when, and till what time.
Footnote-
It is possible to avoid putting on extra weight during winters and lose even more till you achieve your ideal weight in the end, it depends solely on how well you carry out plans.