Health Challenges of The Decade by WHO- #1 Climate Crisis
By Nmami Life Editorial 20-Jan 2020 Reading Time: 4 Mins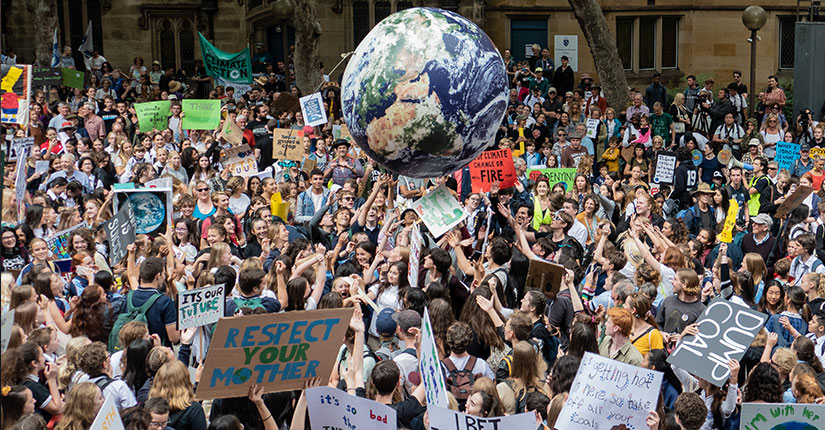 Various health challenges like climate change, infectious diseases and antimicrobial resistance are all added to the list of World's health organization. The list was prepared considering all the inputs from experts around the world and presented "urgent, global health challenges," according to WHO. 
WHO Director-General Dr. Tedros Adhanom Ghebreyesus said that various leaders around the country are not investing in right problems. Tacking such problems is becoming important and capitalising in resources that solves this problem is necessary. Climate crisis brings health issues and putting lives & economies in jeopardy. He further added "We need to realize that health is an investment in the future. Rather than investing in equipment that saves the life from terrorist attacks, spend money on such resources that are more deadly & can damage the country economically & socially. We face shared threats & we have a shared responsibility to act."
Climate crisis as a health crisis
Climate crisis has converted itself into a serious health crisis. The climate change has noticed a huge shift in its air pollution levels which is taking over the life of an estimated 7 million people every year. Not only this, but climate change is also accompanying the extreme level of diseases like throat cancer, breathing issues, the spread of infectious diseases like malaria and many others.
There are other various effects of air pollution on health. Both physical and psychological wellbeing is affected differently depending upon the kind of air pollution. Various consequences of pollution include:
Respiratory diseases

Cardiovascular damage

Fatigue, headaches, and anxiety

Irritation of the eyes, nose, and throat

Damage to reproductive organs

Harm to the liver, spleen, and blood

Nervous system damage
Quality of air, quality of life
The bad quality of air is deteriorating the quality of life and affects human health in a way nothing can ever do. Climate crisis is very dangerous to health and in many cases, it is proved as one of the major reasons for deaths.
Various gases from the industries are one of the great reasons that are contributing to this problem. One such other great reason for this is the growing population in cities as well as the way of living.
Here are some of the great ways by which you can contribute your bit to solve the problem of the climate crisis and to reduce the health problems associated with it.
Eliminate the burning of fossil fuels from the environment

Move closer to work

Upgrade the process of emission of gas

Think green

Stop cutting down the trees
Footnote
So, take care of yourself and implement some changes in your lifestyle to save your health and your environment too. Do let us know about how you are protecting yourself from the climate crisis.