5 Diet and Lifestyle Tips to reverse fatty liver disease –
By Nmami Agarwal 25-Aug 2022 Reading Time: 3 Mins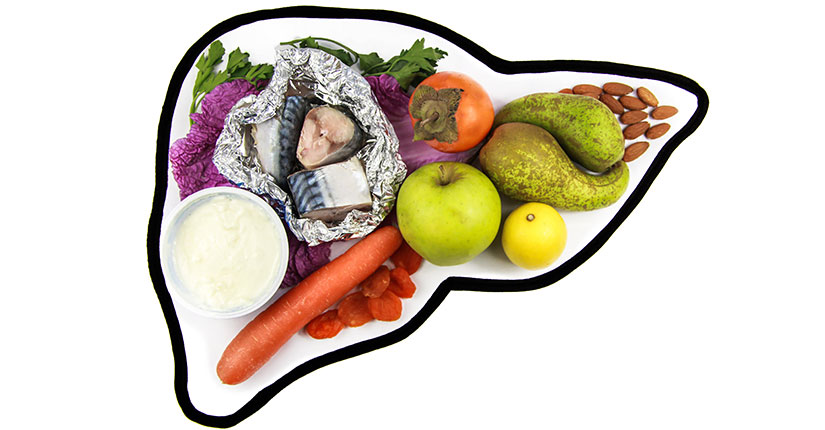 There are 2 types of fatty liver – Alcohol-related fatty liver or Non-alcohol related fatty liver. Both these type of fatty liver requires lifestyle modification and a healthy diet to reverse them.
The function of the liver is to remove toxins and produce bile which breaks down fat into the fatty acids so that it can be digested. Fatty liver damages the liver and prevents its normal functioning. This if not treated may lead to liver cirrhosis and liver failure.
Here are 5 Diet and Lifestyle tips to reverse fatty liver disease –
Healthy Diet – Major reason for fatty liver is the storage of excess fats. One needs to ensure that they avoid excess fatty foods like packaged and processed foods, fried foods, and sugar-containing foods. Instead include more fruits, vegetables, whole grains and cereals, and legumes. Avoid saturated fats and instead replace them with healthy fats.
Anti-Oxidant and Anti-Inflammatory rich foods – When nutrients don't break down properly cells get damaged and fats build up in the liver. This creates inflammation. Including anti-inflammatory and anti-oxidant-rich foods helps in protecting the cell damage. Foods like green tea, raw ginger, garlic, turmeric, antioxidant-rich fruits, and vegetables.
Avoiding Alcohol – Drinking can lead to severe damage to the liver in the case of Alcoholic fatty liver. Even in the case of non-alcoholic fatty liver, it is better to avoid alcohol as alcohol will further create damage and inflammation.
Weight Loss – Losing weight, rather than losing fat will help in reducing fat in the liver which will reduce the damage caused to the liver. Losing weight will also lead to reduced inflammation and cell damage. Hence it is important to reduce at least 5%-10% of body weight.
Regular workouts for at least 5 days alike resistance training, weight training, and functional training along with cardio will help in fat loss.
Reduce medical conditions, if any – Diabetes often leads to fatty liver. Saturated fat and sugar intake can also increase triglycerides and cholesterols which also have a futher impact on the liver. Hence, one should ensure to manage and reduce medical conditions like diabetes, triglycerides, and cholesterol.
Over To You –
A healthy diet, regular workout, and healthy lifestyle along with medications, if prescribed by Doctor can help in reversing fatty liver.