World Food Day- Here's a List of Healthy Foods from All Over the World
By Nmami Life Editorial 16-Oct 2020 Reading Time: 5 Mins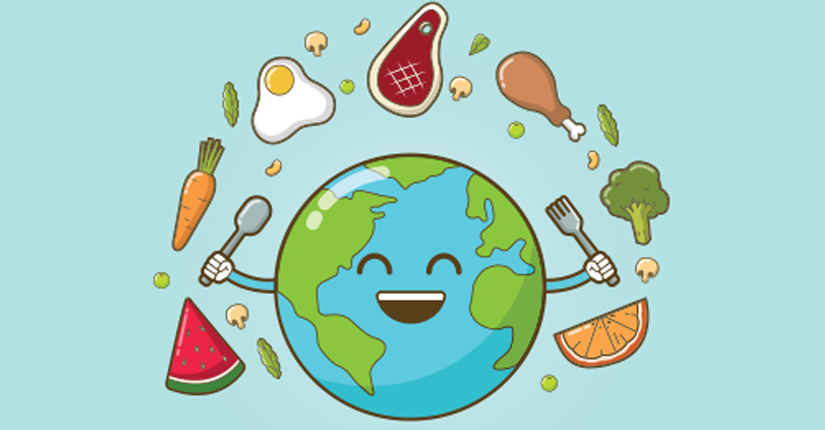 An ideal food that provides your body with all the necessary nutrients in optimum amounts, does not exist. The key is to eat a variety and balance of highly nutritious foods so that your body can benefit from the wide array of nutrients given to it. This World Food Day, try to understand and change your eating habits, by including more healthy foods in order to stay fit and energetic, while combating the risk of chronic illnesses, boosting your immunity, and other functions of the organs. Read on to find out the list of healthy foods from all over the world. 
Almonds. 
Almonds are packed with monounsaturated fatty acids, which help in keeping the blood vessels healthy. The plant fibres help in lowering the bad cholesterol levels. They are also loaded with vitamin-E, protein, and magnesium. 
Beet Greens. 
Beet greens or the leaves of beetroot are loaded with vitamin-K, A, C, B2, B6, copper, manganese, potassium, iron, calcium, fibre, and folate. Lutein found in them is beneficial for eye health. They also help in lowering the risk of certain chronic diseases, including type 2 diabetes, high blood pressure, cardiovascular disease, and stroke. Hence, are considered as one of the healthiest foods in the world. 
Spinach.
Spinach is also an excellent source of vitamin K, vitamin A, vitamin C and folate and is also a good source of manganese, magnesium, iron and vitamin B2. Vitamin K is crucial for maintaining bone health and it is not easy to find vegetables richer in vitamin K than spinach.
Walnuts.
Walnuts contain 65% of good fat. They are an energy-dense, high-calorie food. They are rich in polyunsaturated fats and are a potent source of omega-6 and omega-3 fatty acids. Having walnuts will promote your gut health, reduce the risk of cancers, arthritis, heart disease, and other inflammatory conditions. 
Cowpeas.
Cowpeas are incredibly nutrient-dense. They offer plenty of fibre and protein in each serving, while are a good source of several other micronutrients like folate, copper, thiamine, and iron. Other than that, they have anti‐diabetic, anti‐cancer, anti‐hyperlipidemic, anti‐inflammatory and anti‐hypertensive properties.
Mushrooms.
Having button mushrooms each day can lower your risk of developing neurological disorders in the future. They are rich in B vitamins: riboflavin, niacin, and pantothenic acid, which protect the heart, keep the red blood cells in good shape, help the digestive system, and also aid in maintaining healthy skin. 
Kale. 
Kale is a star food. It is loaded with vitamins A, K, B6 and C, calcium, potassium, copper and manganese. It is a diabetic-friendly food. It lowers the cholesterol levels, fights cancer, has beta-carotene, an antioxidant that converts into vitamin-A in the body, which further benefits your eye and skin health. 
Fatty Fish- Salmon. 
Salmon is rich in omega-3 fatty acids, is a great source of protein, B- vitamins, and potassium. It is loaded with selenium- which protects the bone, improves thyroid function, and prevents cancer. Having salmon can also aid in weight loss. 
Over to you. 
When you look around, there are so many foods that you might not even know exist but can do wonders to your body when eaten. Whereas there are also foods that you eat regularly, but still are unaware of the benefits. So, educating yourself on the foods that you eat is primarily important for enhanced well-being.