World Milk Day- 5 Different Ways to Consume Regular Milk
By Nmami Life Editorial 01-Jun 2020 Reading Time: 6 Mins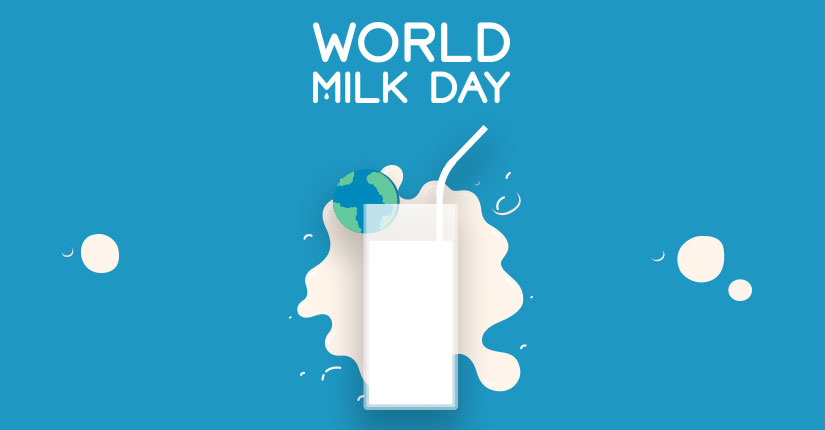 Milk is one of those drinks that almost everyone scrunches up noses while drinking! No matter what the age is, from a child to an adult, more than half of the population don't look forward to drinking milk due to its bland and boring taste.  On the other hand, milk is an extremely nutritious drink and regular consumption of just a glass full of milk can provide many health benefits to the human body. This dairy drink offers a great quantity of protein, calcium, iron, heart-healthy fats and other essential nutrients that can easily make you nourish from within.
On this World Milk Day, we bring you 5 different ways to consume regular milk that can easily enhance its flavour without compromising the nutrients and health benefits. These easy-peasy ways of consuming milk will add a different flavour to the regular milk while making it more appetizing.
The soft and smooth curd:

Curd aka

dahi

is prepared by the process of curdling and in this process milk is being coagulated. Curd can easily be prepared at home and it is rich in various nutrients like protein, calcium, Vitamin A, B-Vitamins, potassium and magnesium. Curd is extremely beneficial for the stomach and is lighter in nature which makes it easy to digest than milk.  The probiotic curd is good for digestive health, boosts immunity, gives healthy and supple skin, fills you up with energy and lowers down high blood pressure levels. You can enjoy curd with your meals or even make it your snack time favourite. There are plenty of ways to enjoy curd- mix it with nuts and seeds, add your favourite fruits and veggies in it or mix it with beetroot and cumin to enhance its tasty and nutritional profile.
The milky smoothies:

Smoothies are a great way to drink up your nutrients in a delicious style. Milk is rich in various nutrients and when it is blended with juicy and healthy fruits, it becomes even more nutritious. All you have to do is just take your favourite fruits like strawberries, blackberries, mulberries, or bananas or any other fruit you like and blend it together with some milk and you are all set to get the goodness of various nutrients with a punch of energy. Sweet and simple! Isn't it?
Fruity-nutty parfait:

Parfait is a very simple, healthy and nutritious treat to get the goodness of various nutrients. To prepare milk parfait all you have to do is mix some chilled milk with honey and set it aside to freeze for some time. Once done scoop out some frozen milk, add in a glass and top with your favourite berries and nuts. Repeat the same process once more and you are done. Enjoy the perfect crunch, refreshing vibes and good health with every bite.
The creamy milkshakes:

We all adore milkshakes during summertime! Whizzing up a refreshing milkshake is not only a treat to your buds but also to your health. Chilled milk, chopped nuts, honey, with the justification by plenty of fruits, milkshakes can give you refreshing vibes while fuelling up your energy levels. Shake up your day with the creamy and frothy milkshakes that can easily be prepared in just minutes. Don't forget to swap your sugar with the honey or jaggery powder!  
The nutty kheer dessert: Milk deserts are something that we can never resist! This nutty kheer is perfectly flavoured with cardamom and the crunch of nuts gives it a unique and different flavour. What's more? It is filled with various nutrients that revive your energy levels in just a few minutes. All you have to do is take a pan and add milk and rice together and set it aside to boil. Once done add a dash of nuts, cardamom and saffron over it. All set to consume!
Footnote
Try out these easy ways at home and make the milk-drinking (oopsie or eating) more interesting and delicious.