Five Guilty Pleasure Foods that you can Include in Your Diet
By Nmami Life Editorial 03-Jan 2020 Reading Time: 5 Mins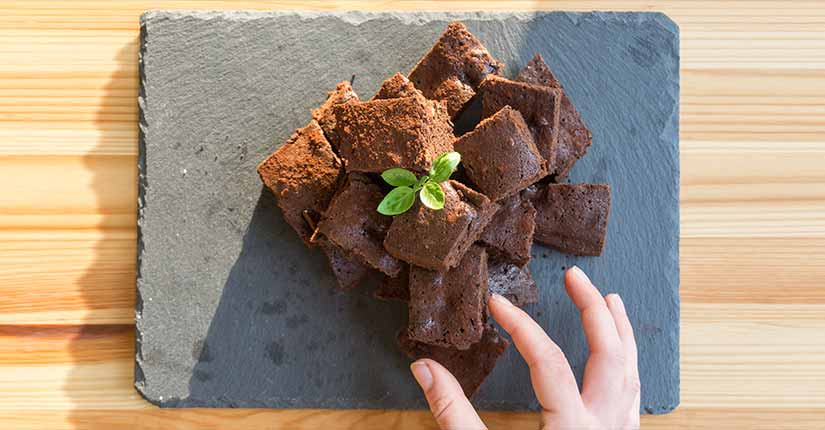 If you think delicious bites cannot be healthy, then be ready for a sweet surprise! Almost everyone thinks that healthy means consuming bland food but there are certain foods that can give astonishing taste to your buds while making you hale and hearty at the same time.
Basically, we all know that fruits and vegetables are a definite to-do when it comes to achieving a slimmer body and great health. They not only provide you with necessary fibre, vitamins, and minerals but also helps in keeping your diseases at bay while make your body to function properly. But there are many foods that are both equally delicious and nutritious and can actually do wonders to your health. We bring you a list of five foods that you can add in your diet without worrying about your health and weight gain (though, you need to take care of the portion size).
So, add these guilty pleasure foods in your diet and still have a healthy lifestyle.
Peanut butter: Here is good news for all the peanut butter lovers out there. Peanuts are surely a great food to add in your diet. It is packed with an excellent amount of protein and good fats that make you feel fuller for a longer period of time. Peanut butter is a combination of various nutrients and it can give you 180-210 calories (including 8 grams of carbohydrates, 7 grams of protein, and 16 grams of fats). Consuming it in your diet is also a good source of Vitamin E, potassium, and fibre. Always remember that while consuming this food, portion size is one great factor that can make or break your health. You can have 1-2 teaspoon of peanut butter daily.
Dark chocolate: When it is about chocolates, it's fine to indulge in the darker side. Dark chocolates have great antioxidants that can help in reducing the blood pressure levels. Various studies have suggested that dark chocolates can boost good (HDL) cholesterol levels. Consuming dark chocolates can also help you in combatting the stress. The key to consuming chocolate is to have it in moderation. You can consume 2 bars once a week.
Baked sweet potato fries: Sweet potatoes are a one-stop-shop for winters that will keep you warm and cosy while giving you endless great nutrients. Sweet potatoes are a great source of getting beta-carotene, vitamin C, fibre, and potassium. Baked potato helps in strengthen eyesight, boost the digestive system and lowers the risk of cancer. To get all the nutritional benefits, try to limit the addition of olive oil as it helps in keeping the calories and fat at bay.
Black beans: While many of us don't like to binge on black beans due to the matter of weight gain but let us tell you that they are amazingly rich in various nutrients. Black beans are filled with protein, fibre and antioxidants which can prevent a body from cardiovascular diseases and maintains blood sugar levels as well.
Coffee: Many people tell you that caffeine is not good for health and it can even become an addiction with time. But coffee also carries some of the greatest health perks with it. Coffee carries compounds that are extremely beneficial in the prevention of some diseases and improve body functions as well. Coffee also contains potassium, niacin, Vitamin E, and magnesium which is extremely beneficial for the overall health.
Add these pleasurable foods in your diet and make yourself healthy without any guilt. We will assure you that these will never be going to hurt you till you keep a check on their portion size.