Eat Like A Local- Wonderful Aromas of West Bengal
By Nmami Life Editorial 30-Jan 2021 Reading Time: 3 Mins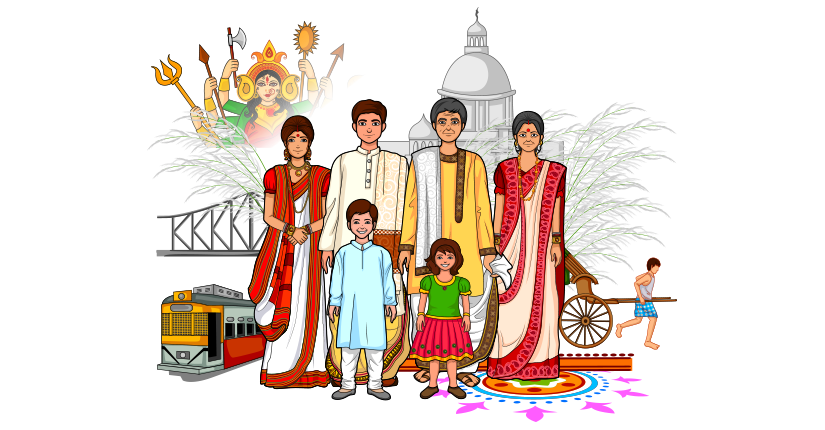 West Bengal is known for a wide array of things and one of the most prominent of them is delicious and aromatic delicacies. Right from Sondesh, Rosogullas, Mishti Doi to various more vegetarian and non-vegetarian dishes- this state contains plenty of vibrant and delightful dishes. When it comes to food, the Bengali cuisine is the perfect amalgamation of royal Mughlai food, street food and delectable sweets that can easily make you confused about what to add in your must-try list and what to not. But not with our guide! Here we bring you some of the local yet mouth-watering dishes of West Bengal that you cannot miss while exploring West Bengal.
Shukto: Shukto is generally known as a mixed vegetable dish with a Bengali twist. It contains wholesome vegetables like bitter gourd, potatoes, and radishes and cooked with the signature spices of Bengal. It contains a creamy gravy and sweet taste and is known as a perfect meal starter.
Sondesh: West Bengal is prominently known for its wide range of sweet dishes and one of the most popular ones is Sondesh. With the right quantities of sugar and khoya, this dish can satisfy your sweet cravings in no time.
Luchi Alur dom: Luchi looks exactly like pooris and it is served with alur dom which is an enhanced version of dum aloo. Dum aloo in West Bengal is more spicy and tangy in nature and can be prepared in multiple ways. With is fiery and hot flavour, this perfect combination can make your taste buds go crazy.
Kosha Mangsho: All those mutton lovers out there, this dish is especially for you. With the perfect punch of spices, tomatoes and yoghurt, this dish can be a win-win for your taste buds. Ingredients like clove, cinnamon, garlic and onion are used in this dish to enhance its flavour and aroma and are surely a must-try while exploring West Bengal.
Footnote
If you are in West Bengal or plan a trip, make sure to not forget to eat like a local. Do try these delicious masterpieces there!