Are Frozen Green Peas as Good and Nutritious as they Look?
By Nmami Life Editorial 26-Aug 2020 Reading Time: 4 Mins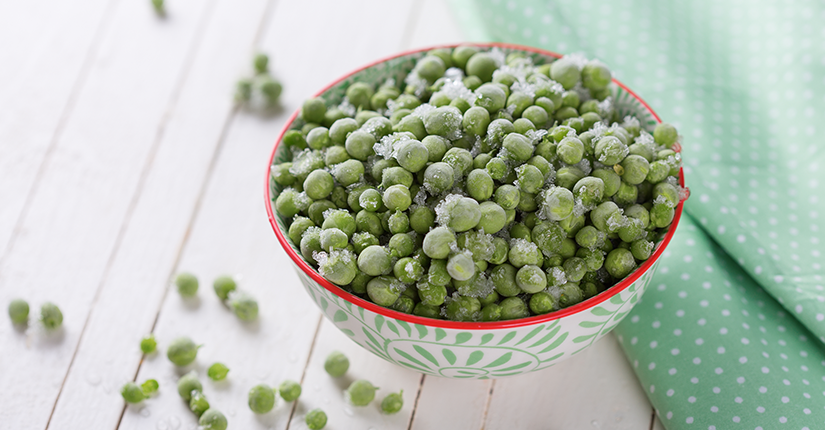 The pea debate has long raged, with nutritionists, chefs and health enthusiasts sharing opinions over whether fresh peas or frozen peas are better to use in your diet. First, let's take a look at the nutritional profile of both kinds of peas. They are consumed for their protein-rich content and contain nine essential amino acids (the building blocks of protein), which help cell function. Besides this, they are low-fat, high-fibre and rich in vitamins A, D, E and K. 
Frozen peas are used widely as it is convenient and easy-to-use, without the hassle of shelling and storage (they last 6-12 months). What's more, they're not that much more expensive than fresh peas. Frozen peas are quite cost-effective. There seems to be no significant depletion of nutrients in frozen peas, versus fresh. Also, most frozen peas are picked at their ripest for optimum storage, so they taste the same.
The downside is that frozen peas will usually contain some amount of sodium or other additives and preservatives to it; so you'll need to check the label thoroughly, look for transparency and make an informed choice when you're buying these. 
Being from the legume family, green peas are one of the best plant-based sources of protein, which is a major reason why they are so filling, along with their high amount of fiber. Eating protein increases the levels of certain hormones in your body that reduce appetite. Protein works together with fiber to slow digestion and promote feelings of fullness. Protein is an important part of any diet. Your body uses protein to build tissues and bones, make hormones, support the immune system and much more. A healthy diet should contain protein, but meat doesn't have to be your only protein source.
Several other benefits of peas are as follows:
Green peas have low in glycemic index and are rich in fiber and protein, all of which are important factors for blood sugar control.

Green peas are rich in fiber, which benefits digestion by keeping bowel movement smooth and digestive tract clean and keeping gut bacteria healthy.

Green peas contain a decent amount of heart-healthy minerals, such as magnesium, potassium and calcium.
Green peas have properties that are known to aid blood sugar control, which is an important factor in preventing and controlling diabetes. Their fiber and protein prevent your blood sugar levels from rising too quickly, which helps keep diabetes under control
Peas are great as a side dish or part of a main meal; they are a great way to get some extra meat-free protein into your diet. Peas can be enjoyed in soups, pesto, dips and risottos.
Over to you
We always encourage our readers to choose fresh and healthy green foods instead of packed, processed or frozen foods but in any case, consumption is rather more vital than the source.