Eat Like A Local- The Grandeur of Gujarat
By Nmami Life Editorial 08-Jan 2021 Reading Time: 4 Mins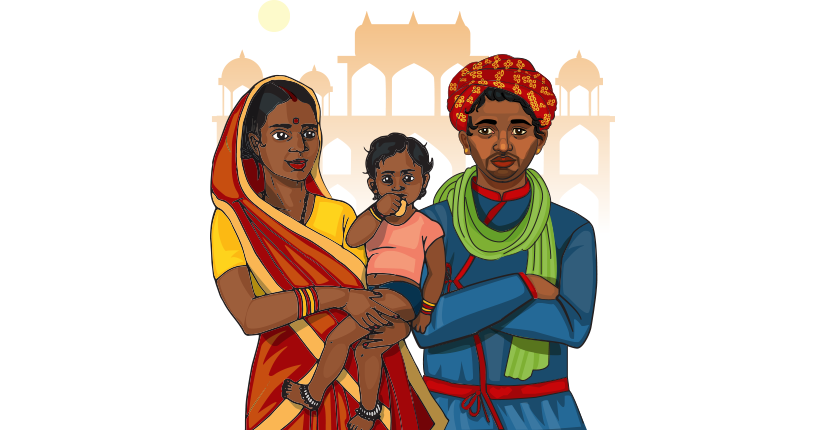 Gujarat is a vegetarian paradise for spices, sweets, and snacks. Located in Western India, Gujarat brings your taste buds something they'll never have enough of. Today we'll talk about what a local Gujarati eats on a day and occasions and try to analyze the items while simultaneously recommending them. So let's start this journey for our taste buds by including all the major varieties.
Staple Gujarati.
On any day if we ask a local Gujarati or even a non-local one, we are going to hear one item for sure, a nice nukkad tea with some farari gathiya accompanied with fafda and papaya sambharo, basically the best breakfast ever in Gujarat. The breakfast has got everything, it's got the munchies we love, the sweet and spicy flavour we desire in hard snacks all accompanied with a sweet tea. All this sounds heavy and it is but even though you'll be near full you'll have a tough time resisting just 'one more bite' of it. But save your space because now we head over to lunch.
If you've never been to Gujarat then you probably don't know mom's famous 'undhiyu', this sabzi is a perfect mixture of spices giving it a sweet and a hot taste(depending on how you eat it) with the 'muthya balls' which will melt in your mouth after the first bite, eat this with your traditional butter roti and it will make your taste buds wanting more.
To close in on snacks, we have wide varieties of foods, traditionally found at Every sweet shop, but something we all have heard of is 'Dhokla with chevda', yes my friends accompany your dhoklas with some green chutney and your chevda and just wait for the flavours to kick in. A relatively light snack which you just can't stop eating because of the perfect combination of porous and hard snack accompanied with the chutney.
For dinner, you may want to go to a traditional open place and ask for 'tavo', it's a mixture of gravy with hard bread. Its flavours are best experienced when mixed and eaten with hands(the right way) alongside some tomatoes and cucumber salad. Pouring the hot gravy on the hard bread and simply witnessing the food get soaked with gravy will make your mouth water. It's like Amitabh Bachchan said, Kuchh Din toh Guzaro Gujarat Me(spend some time in Gujarat). In the end to give your taste buds something to remember, give mohanthal(a traditional sweet) a shot, which you won't regret.
Over to you.
Gujarat is a paradise of spice and sweetness. It is truly a blissful experience. All the meals of the day when paired with their traditionally complementing item you're taste buds will demand more of it and your stomach will refuse to be full. Try the above-mentioned food items when you visit Gujarat next time and you will not regret it.