Five Winter Activities to Burn Calories
By Nmami Agarwal 14-Dec 2021 Reading Time: 5 Mins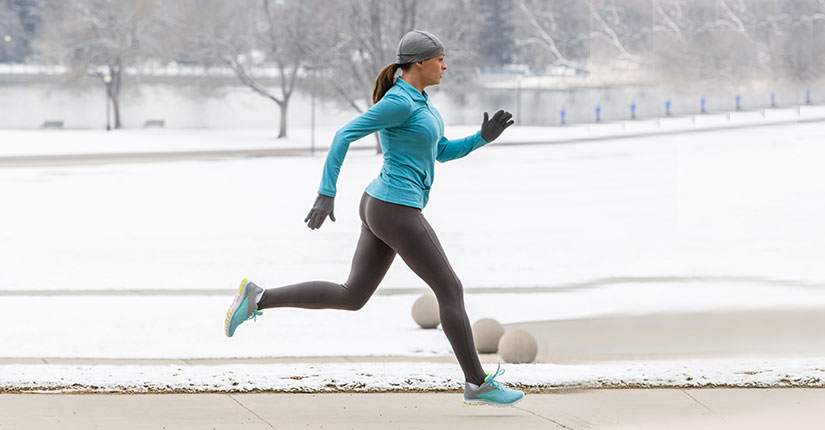 When the temperature falls, lethargy hits us, and we are tempted to stay under covers inside our homes. However, this may affect your health, as well as dampen your mood. Which can lead you to hate the winter season. To solve such a situation, it is necessary to have fun and engaging activities that make use of winter's effect. Activities that get us to move around so we burn calories as well engage us so that the season can be enjoyed with friends and family. Here are some fun ways to use the cold and possibly the snow around us –
1-Ice Skating – This activity requires good strength and proper balance. It may be a daunting task if you are a newcomer. Thus, take this as a challenge for winter. Although achieving the goal of a figure skater might be tough to complete in a season, enough proficiency to become well versed in this sport can be achieved. When you start, it is necessary to follow the guided postures and avoid flashy moves, wear protective padding around knees and elbows. If you start gaining confidence, more difficult poses require you to lean sideways, rotate, and squat. This fun activity on average burns around three hundred calories for beginners and up to nine hundred calories for seasoned skaters.
2-Shoveling – In areas where snowfall does occur, it is necessary to clear your driveways and walking paths to prevent accidents. Most of this labor is done manually with the help of shovels. This tiresome is perfect to burn some calories, as well as help your nearby company. Creating a music playlist to accompany you while you do this task is also a fun way to not make it boring. One can also take part in community work by participating in cleaning tasks.
3-Skiing – Many enjoy it as a summer activity, where droves travel to places to enjoy the cold. If you also want to experience or enjoy this activity, you can do it easily during winters. With proper clothing and protection, long cross-country or many laps around a track can be done. Skiing burns around three hundred calories in thirty minutes.
4-Snowshoeing – A modified snow walking where you tromp on snow that spread out footwear that does not allow your feet to dig into the snow. This activity can be enjoyed with groups who trek or enjoy long walks. Seasoned walkers burn around nine hundred to thousand calories in an hour, whereas beginners maybe three hundred.
5-Knitting – This activity is associated with the festive spirit of winter. Knitting woolen clothes are an excellent activity that engages your upper body and helps burn calories. This can also be enjoyed by the elderly, who find it hard to travel outdoors.
Footnote-Winter is a season where the cold temperature inhibits a lot of our daily activities, so the responsibility of staying healthy falls on us. Fun ways to keep yourself, as well as near and dear ones around you safe, will help you tide through this issue.