Jowar Upma
By Nmami Agarwal 25-Mar 2023 Reading Time: 2 Mins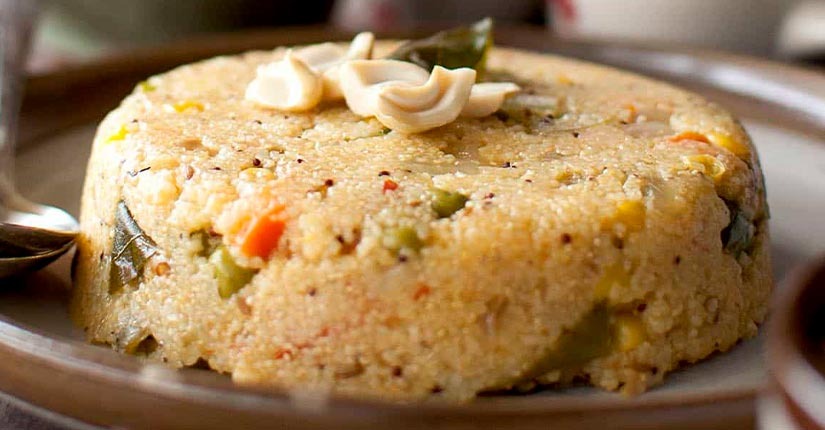 Bored of eating the same monotonous Rava upma. Here, we bring you a new, tasty and nutritious version of Upma by adding Jowar to it. Jowar is grown across India making it easily accessible to the common man. It is rich in fibre,and has antioxidant properties.It reduces inflammation in the body.
Do check out and prepare his recipe.
Ingredients:
7.
½ cup- finely chopped onions
9.
½ cup boiled green peas
10.
2 tsp- green chilli paste
11.
2 tbsp -finely chopped coriander
13.
1 ½ tbsp- lemon juice
Method:
1.
Heat the oil in a deep non-stick pan.add the mustard seeds and urad dal.
2.
When the mustard seeds crackle,add the asafoetida and curry leaves and saute on a medium flame for a few seconds.
3.
Add the onions and saute on a medium flame for 1 minute.
4.
Add the semolina and saute on a medium flame for another 2 minutes
5.
Add the jowar flour and saute on a medium flame for 2 more minutes.
6.
Add the green peas,chilli paste,coriander and salt and mix well.
7.
Add 3 cups of hot water,mix well and cook on a medium flame for 2 to 3 minutes, while stirring continuously.
8.
Add the lemon juice and mix well.
Nutritive value per serving: