Apple Cake
By Nmami Agarwal 01-Sep 2022 Reading Time: 1 Mins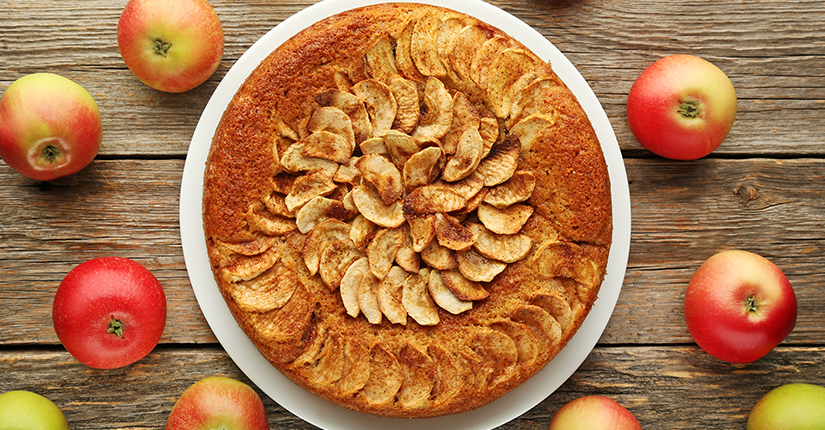 Just throw in some seasonal ingredients available at home in a baking tray and bake– your apple cake is ready!
Nutritional Benefits:
Apple is a great fruit with a lot of antioxidants and fiber. It can serve all purposes of weight loss, boosting immunity, a glowing face, and good heart health. Raisins have a high ping of iron, they boost eye health, bone health and immunity. Whereas cinnamon is high in medicinal properties, anti-inflammatory properties and antioxidants, which provides immunity boosting properties.
Ingredients:
½ cup all purpose flour
1 egg
1 medium apple
2 tbsp chopped walnuts
1 tbsp raisins
½ tsp baking powder
Pinch of salt
½ tsp cinnamon powder
Calorie Count:
Calories
248 kcal
Protein
12 grams
Carbohydrates
9 grams
Fats
26 grams
Method:
Add the all purpose flour, cinnamon powder, and salt in the mixture of beaten egg, and mashed apple and mix well.
Now add the chopped walnuts and raisins, and baking powder.
Give it a mix, bake and serve.
Over To You:
A slice of this cake with a scoop of vanilla ice cream will make for some relishing desert!