Ultimate Wedding Countdown- Effective Way to Keep Wedding Stress at Bay
By Nmami Life Editorial 28-Oct 2020 Reading Time: 4 Mins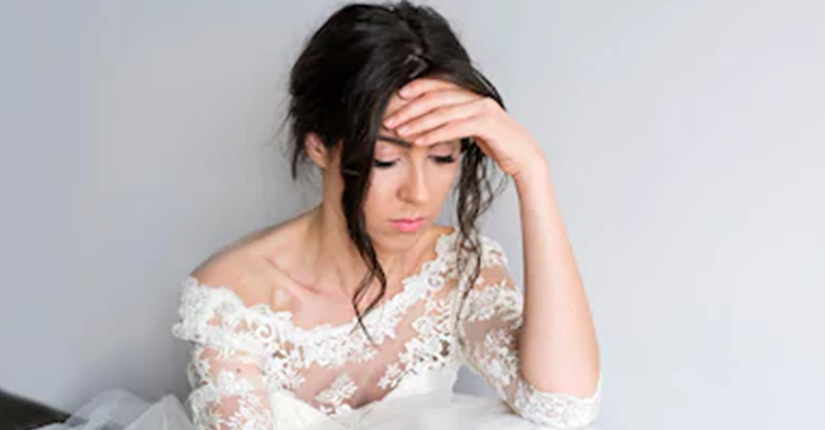 It is natural to feel anxious before your big day, as the never-ending to-do list, can leave you feeling overwhelmed. Decking up in that beautiful bridal attire without a calm and composed mind can get a bit tedious. So, to take out the best in you and to keep the strenuous wedding stress at bay, follow these 5 simple yet effective tips:
PAMPER YOURSELF:
Pampering yourself in the middle of the chaos can calm you down in a great way. Using deep massages, home-made natural packs, taking hot bubble baths and eating good and healthy food can easily lead to a good mood. Also, indulge yourself into grooming sessions at salons and spas. It gives you the much-deserved breaks to de-stress from the wedding planning.
YOGA OR MEDITATION:
An hour of yoga and meditation works wonders. It helps you increase your core strength, increase flexibility, and make you feel lighter. It is good for re-focussing and reorganizing your clutter and cleaning up your mind. This will not only enhance your mental wellbeing but also helps in toning your body. Practice mindfulness and uplift your charm. In fact, any type of physical activity can give you a break from the wedding anxiety. 
A WEEKEND GETAWAY:
What's better than a getaway with your close ones? If the wedding is not around the corner and you have time to spare make sure to take a break with the massive wedding planning. Forget about your worries and unleash your crazy side, have fun with your partners in crime! It's a perfect way to de-stress from wedding planning if it is getting you worked up.
AROMATHERAPY:
Aromatherapy is a holistic healing treatment. It works like pixie dust. It's often termed as an aesthetic booster, as it enhances both physical and emotional health. It also improves your quality of sleep and sleep cycle. It will also reduce stress and agitation. You can use it in various ways. For example, adding them to body lotions or carrier oils and then apply it topically. Use it with your facial toners, shampoo, or conditioners. You can also pour essential oil fragrances into the diffusers.
WATCH COMEDY MOVIES AND VIDEOS:
A little squeal of laughter can always charm you up. Take some time off from the tedious schedule of wedding planning and watch comedy movies. Laugh the stress out of you over some funny videos on your phone. Take a bowl of popcorn and sit back and enjoy. To take up the challenges that are lined up you need de-stress. Comedy movies will definitely help you pave your way.
OVER TO YOU
Planning your wedding is one of the most exciting times of your life, but it sometimes gets accompanied by stress, causing restlessness and anxiety. To overcome that, and to detoxify this process the above-mentioned ideas would definitely help you cover that emotional stress.